Our friends at Wolters Kluwer just saved me a 1,000 words with this one picture:
The problem with regulatory policy is that it seems that new regulations are only ever added – never subtracted. This increases the regulatory burden and compliance strain on free enterprise, which drags down corporate performance.
One more from George Mason University: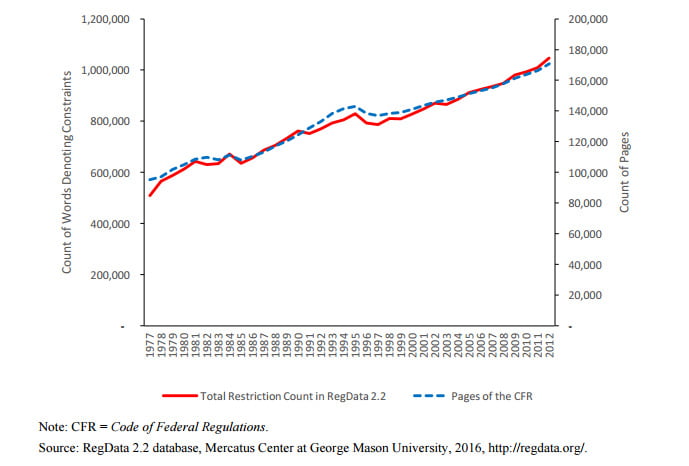 I'll summarize the above in short order: both the number of words – and pages – of the Code of Federal Regulations (in short, the federal government's rulebook) have doubled in size over the last couple decades.