What a week…..the media is focusing on this data from the Dow: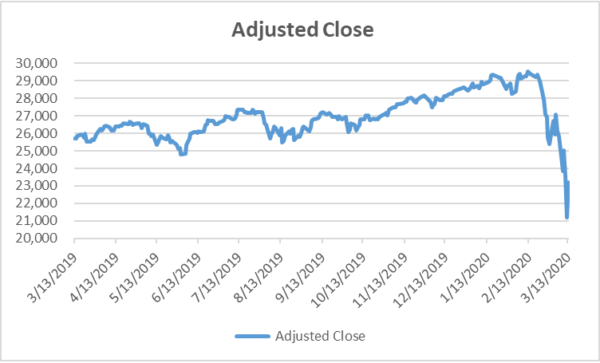 Down ~6,000 points in about a month is crazy.  But here are some other interesting data points going on behind-the-scenes:
Daily share volume for the last couple weeks has been double and triple it's 12 month average: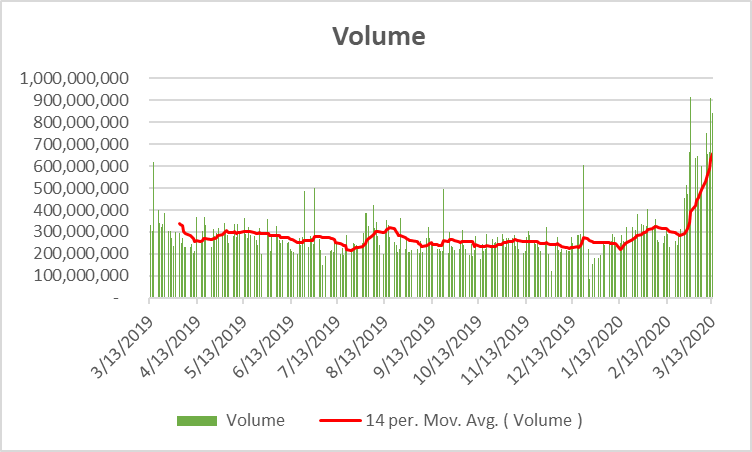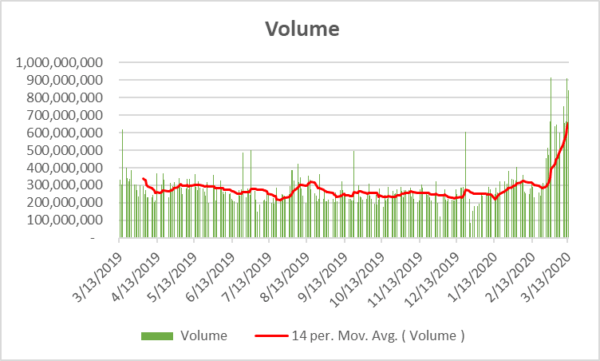 Daily spreads (point spread between high and low for the day) have been 5-6x trailing 12 month average: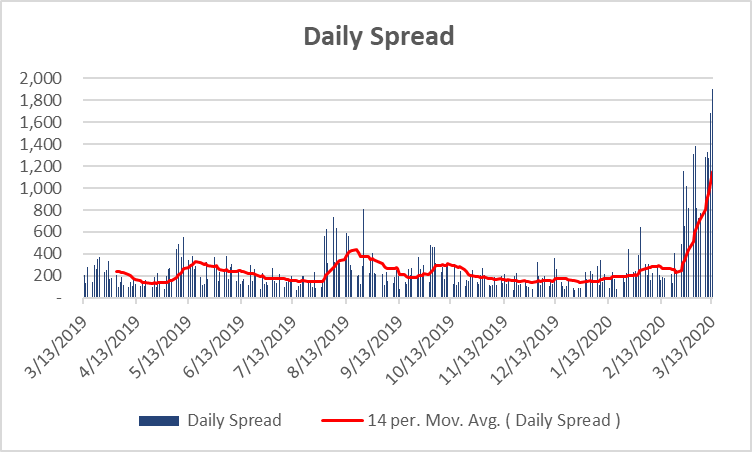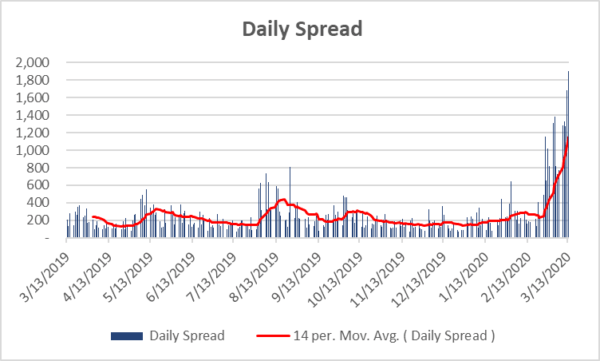 Daily point changes (yesterday close vs. today close) have blown out considerably: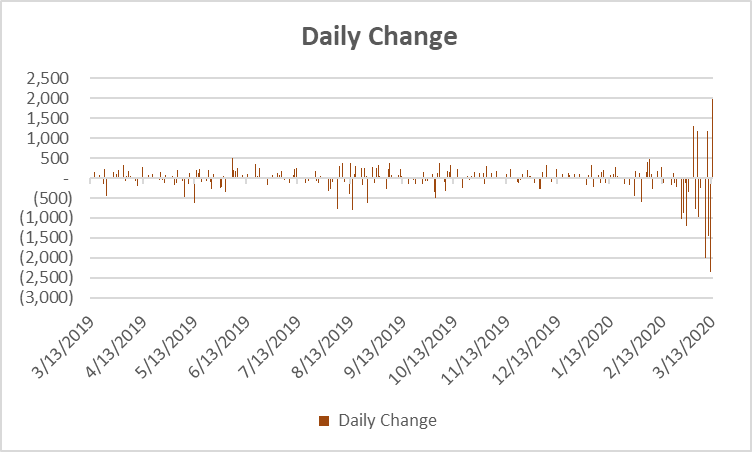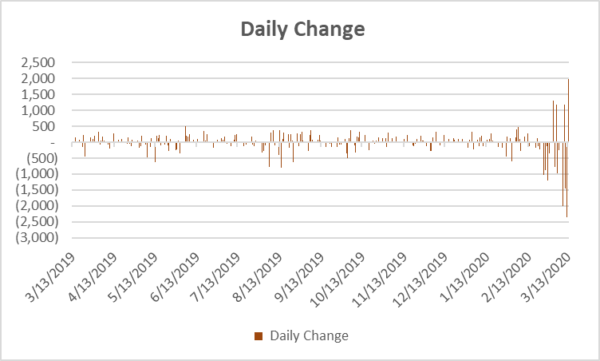 All 5 trading days this last week – Monday through Friday – had point swings of greater than 1,000 points each day:

I believe that's the first time in history.
Wild times, for sure.