It's spring break this week in many parts of our region, so I thought I'd share something a little lighter this week.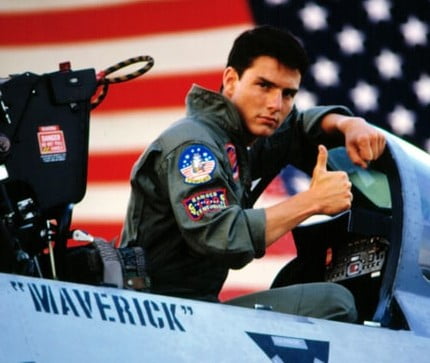 When I was a kid, I wanted to be a fighter pilot.  Some boys grow up dreaming of playing in the NFL or NBA – I wanted to fly fighter jets.  I don't know it if was living near Gowen Field in Boise and watching the military aircraft come in all day, or watching Top Gun too many times, but flying jets was all I wanted to do.
Then my family moved to Pocatello (where there are no military aircraft landing regularly), my eyesight slipped from the perfect 20/20 required, and pretty soon I was going to college in finance and economics.  So much for flying.
Fast forward another 10 years or so to my early 30's and I was sitting in an airport somewhere returning from a business trip.  I watched the jets takeoff and land and reminisced back to my childhood dreams.  About this time, 'apps' on a phone were starting to come on strong and I searched Apple's App Store for a flight simulator.  I downloaded it and spent the entire flight home re-learning pitch, roll, and yaw.
The next day was Saturday and I stopped by the local hobby store, where I walked out 30 minutes later with an entry-level RC airplane.  My kids and I flew and flew that trainer until it could no longer fly straight from so many crash landings.  I was hooked all over again.
This was late fall and with winter weather approaching, I purchased a flight simulator for my computer to practice on until better flying weather returned in the spring.
And so began the building of a fake airplane in my basement.
The flight simulator program was a blast, but trying to fly using a mouse and keyboard just doesn't do it justice.  So I bought a joystick….then a throttle….then another monitor….then some foot pedals for the rudder…..a radio console (you'd be surprised what you can find on eBay)….and pretty soon my collection was cobbled together on a folding table: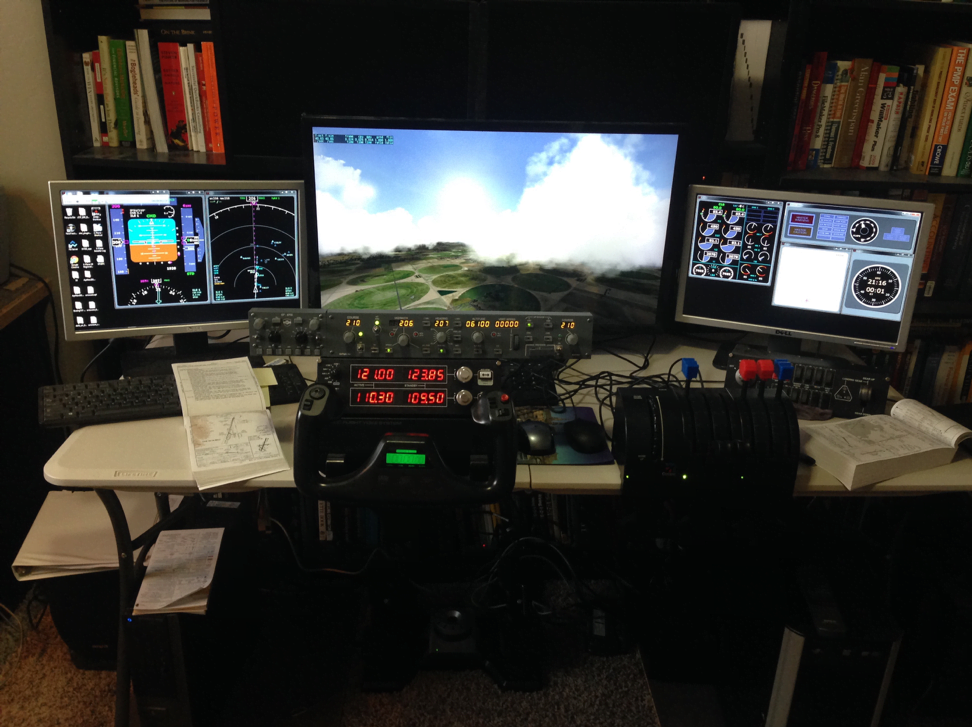 For whatever reason, I most enjoyed piloting Boeing's 737: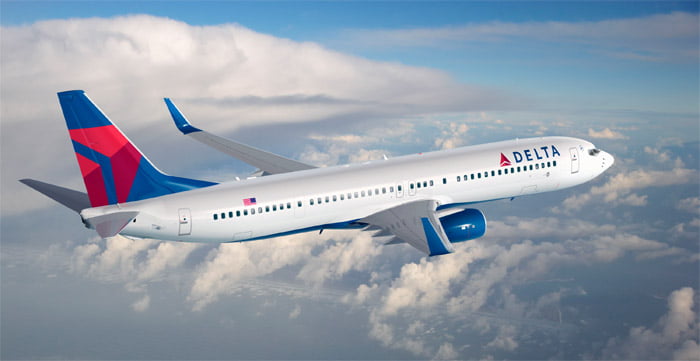 Wait, how do you go from downloading an innocent phone app to building a 737 in your basement?
Turns out, you can find anything on the internet.
Like how to fly it: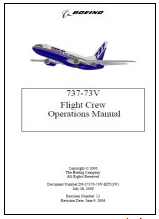 And the dimensions of her flight deck: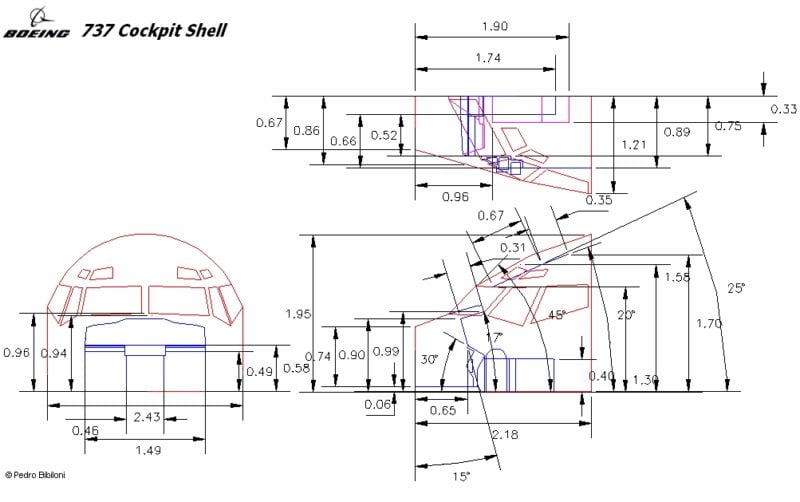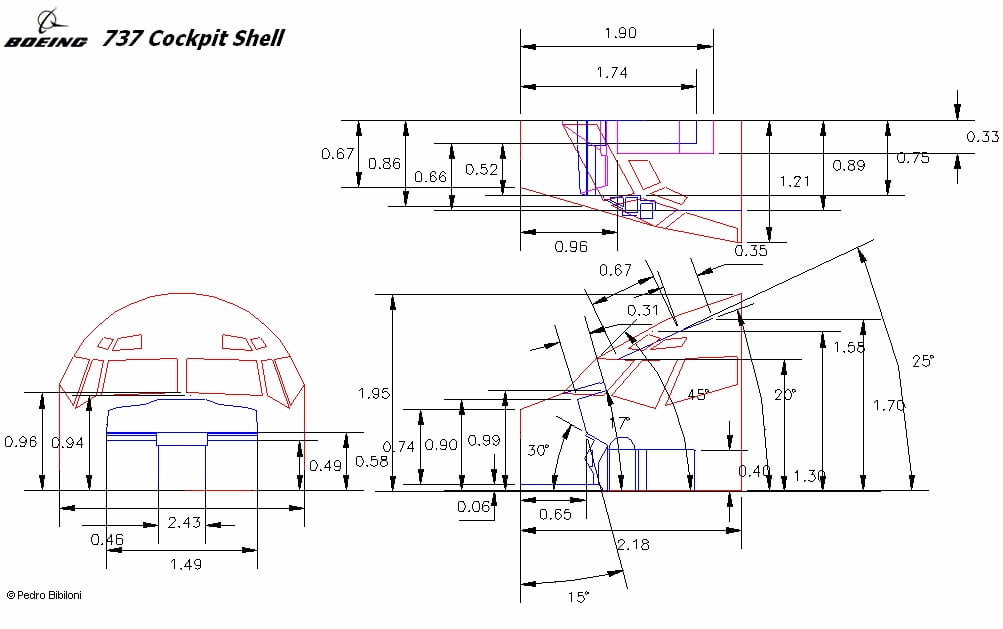 So one Saturday morning, I went to Home Depot and came home with: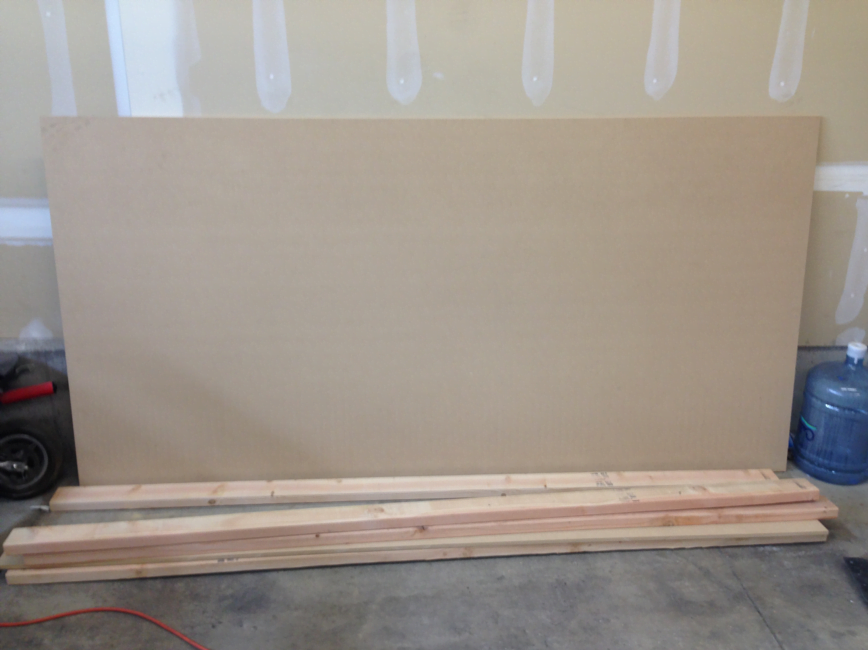 Did some math: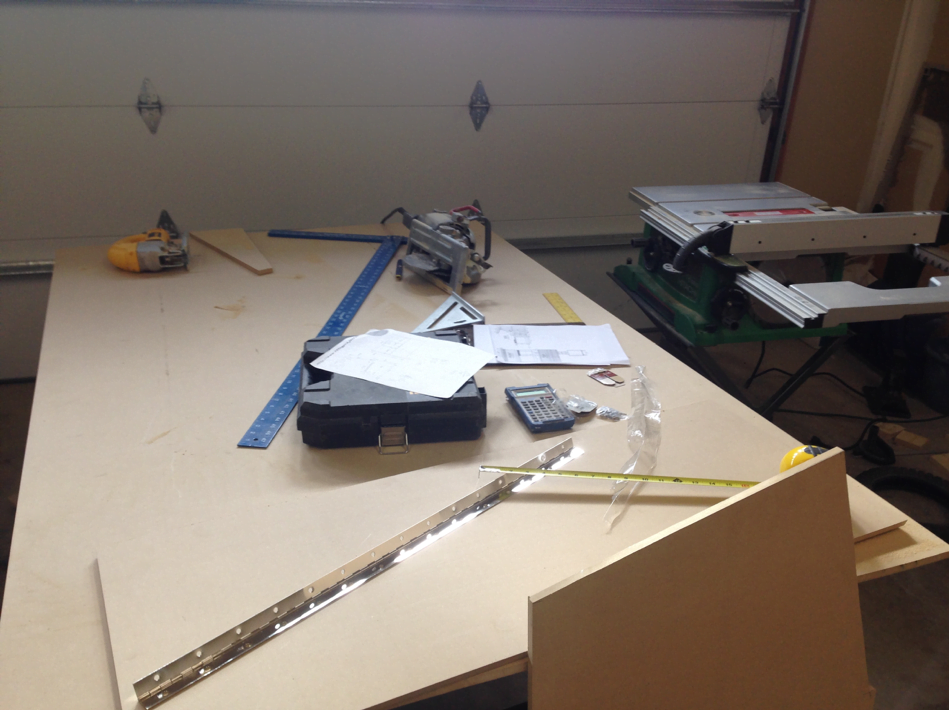 And came up with this: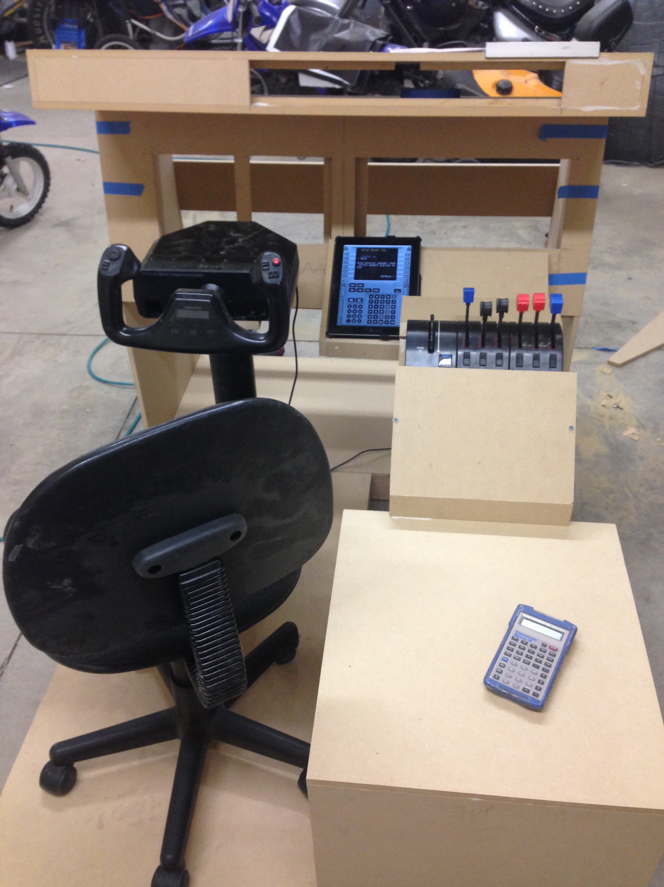 Add some Boeing-gray paint: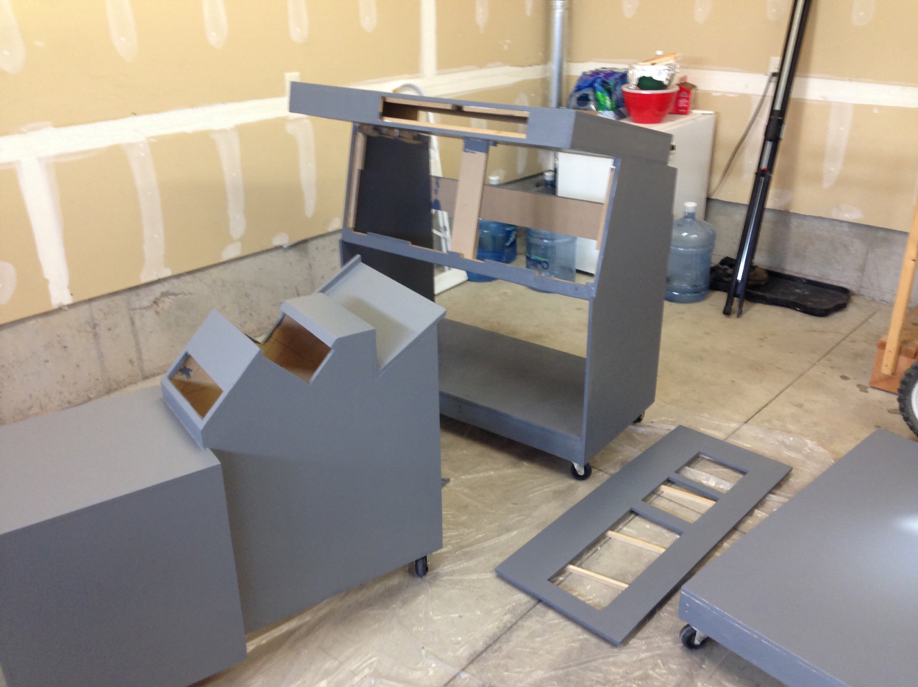 And pretty soon: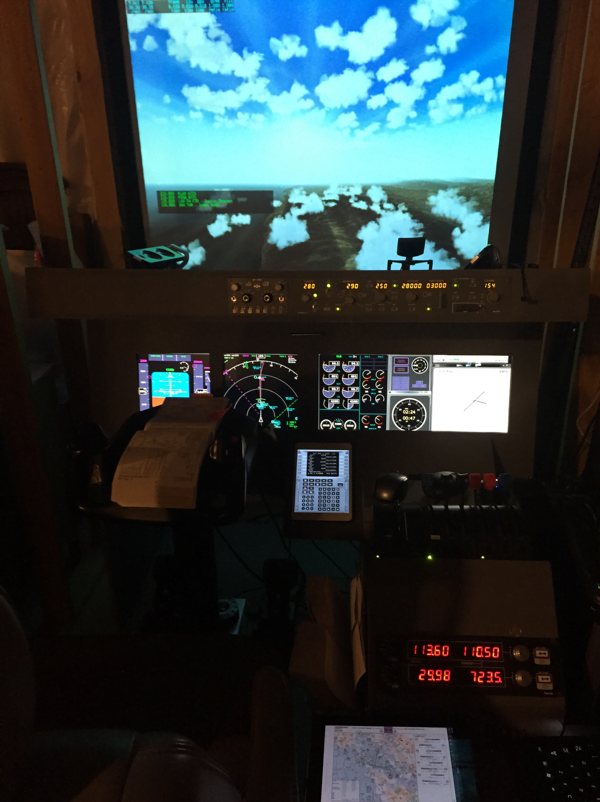 Add a couple hundred flight hours, a lot of internet research, and I'm flying a fake Boeing 737 IFR onto ILS approaches:
(click image to play)
o do I think I can fly the real thing?  Not even kind of.  Just because you can win at EA's Tiger Woods' Golf video game doesn't mean you could beat him in a real game.  But it does allow me to escape reality for a bit after work and fly high above the clouds, if even only simulated.
A couple years ago, I had the chance to go fly a real 737 simulator in California.  Before starting, the instructor asked what flight certifications I held. "None, just a wanna-be…" was my response.  He finished the briefing, queued up the simulator, and I took over the controls.  After acing the initial exercise, he quickly turned to me and said in a surprised tone, "Wait, I thought you said you weren't a pilot!?"  I showed him a picture of my simulator and he quickly remarked, "Oh, wait, you should have showed me that first.  Let's do something better…."
Ironically, of all my hobbies, it's my wife's favorite.  It doesn't take me away from the family for the entire weekend, she can bring the kids down and set them on my lap, and when it's time for dinner, I can just press pause and walk upstairs.
So, what does this have to do with finance?  Nothing really.  Just a story about the guy that manages your life savings.  I'm a strong believer in lifelong learning and never letting your mind sit idle.
And, yes, you can come fly it 🙂